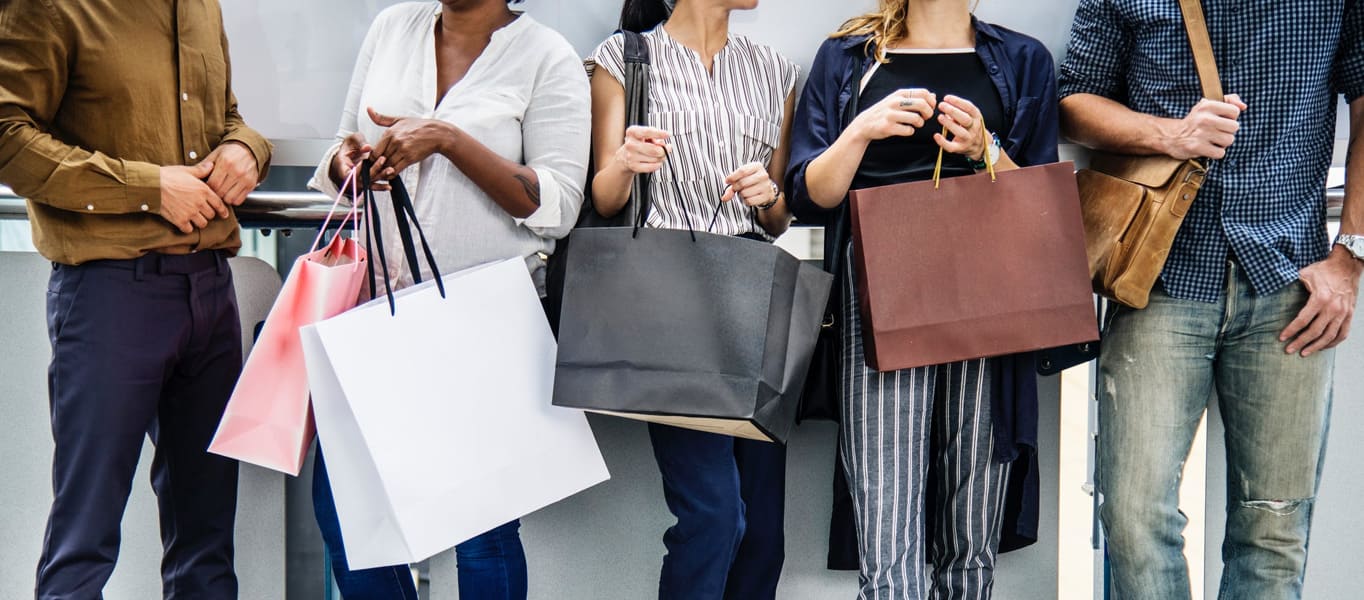 5 March, 2015
The Consumerization of Technology: And the Impact on Retail
At one time not too long ago, the retail industry and consumers were highly predictable.
Massive demographic and economic shifts, as well as historic levels of technology and media disruption, have turned this once predictable industry into a turbulent sea – leaving consumer behavior and how retailers respond, permanently altered.
Mobiles, social media, big data, cloud computing…. are driving us headlong into interconnected era or the Internet of Everything.
Consumerization and what it means
By "consumerization" of technology, the power of the consumer has been augmented and accelerated. Consumers now demand more – more convenience, more consistency, more collaboration, more customization.
Creating this 4C Shopper Experience is what the next evolutionary step in retail is.
This shift is so seismic, that even companies like Walmart and Procter & Gamble are scrambling to incorporate 4Cs into each and every customer touchpoint, across operations and processes.
Forward-thinking retailers are also working towards a level of preparedness to allow customers to dictate their business strategies and models.
And this will soon happen as customers get more and more informed about the shopping ecosystem and continuously find ways to tweak the system to better their experience.
We have reached a stage where if retail does not redefine itself, the consumer will redefine it for them. And if that is the nature of the beast, then the solution is to build a retail ecosystem that is proactive and can transform its strategies and models on-demand.
After all we live in an age of 'on-demand economy', what is being called as 'uberification' of economy.
The Right Retail Response
So how does one respond to the changes brought by consumerization of technology? The solution is for retail to employ the same tools that caused the disruption.
By harnessing the digital forces of consumerism – mobile and pervasive computing, big data and analytics, cloud computing, social media, artificial intelligence and robotics, retailers have the opportunity to 'digitalize' their businesses.
We believe that the final goal in retail, is an enhanced customer experience at every stage along the shopper journey. For this digitalization has to go beyond mimicking analog-based retail business models and redesign all processes from customer-facing processes to the supply chain.
We began this series of blog posts by saying that what the shopper expects today, is convenience, consistency, collaboration and customization. Some suggest that our consumerized, empowered, new customer, is the retailer's biggest competition.
Therefore, retailers have to quickly adopt ways to charm, disarm and co-opt them. I think we can all agree that customer experience will be the sole basis of differentiation for retailers.
And if that is the nature of the beast, then the solution is to build a retail ecosystem that is proactive and can transform its strategies and models on-demand.
The future of software deployment has to be analogous to switching on the application, as opposed to the current methodology and practice, which is not in sync with the super response time one needs, to respond to situations.
And if IT is to achieve that task for retail, IT has to arm retailers with the ability to 'Switch On' all the big guns they have at their disposal on-demand.
Applications have to be truly intuitive, such that they don't require huge efforts to train and should create user delight and depth of engagement.
Floating High on a Cloud
In its Magic Quadrant for Business Intelligence and Analytics Platforms, Gartner predicted that by 2017, most business users and analysts in organizations will have access to self-service tools to prepare data for analysis.
Gartner also reported that interest in cloud based business intelligence (BI) was at 42% in 2014. Survey respondents reported they either are (28%) or are planning to deploy (14%) BI in some form of private, public or hybrid cloud, and Gartner believes that this category will continue to grow as line of business (LOB) adoption increases over time.
And there is a good reason for this dramatic shift to cloud. CIOs have discovered that the flexibility, scalability, quick adoption timelines and the ability to handle huge volume of data in the cloud has made it a remarkably better option than on-premises offerings.
Cloud services architecture ensures that cloud analytics can be delivered to a wider audience within the organization and that usage is personalized by role, function, collaboration and competence levels.
Services can be scaled up or down depending on user need for processing power and the data repository volume required. This enables the retailer to explore data sources that previously were too big or too complex to handle.
At Manthan we have leveraged the powers of big data and cloud computing to kill deployment and develop the new paradigm – Switch On.Switch On, helps retailers to go from intent to analytics in couple of hours.
By harnessing the digital forces of consumerism – mobile and pervasive computing, big data and analytics, cloud computing, social media, artificial intelligence and robotics, retailers have the opportunity to 'digitalize' their businesses.
In our last post we discussed how cloud computing is offering CIOs the flexibility, scalability, and quick adoption timelines needed to handle huge volume of customer data, enabling them to ensure the shopper experience is consistent across their purchase journey.
Let's look at some of the other ways digitalization can impact retail performance to deliver on the 4Cs of the shopper experience:
1. Customer centricity has to begin with building an N=1 understanding of the customer – Customer analytics.
Retailers need a 360 degree view of their customers, a comprehensive topography of each customer and their category, brand and channel preferences.
The retailer should know where the customer buys, what she buys, when she buys this, what else she buys, what is the context of her purchase – emotion-wise, location-wise and channel-wise.
The retailer has to stay close to the customer's changing and emerging needs based on her life-stage and lifestyle; he has to know her preferred path to purchase and her preferred path to fulfillment.
2. Context based, math-driven Uber personalization of offers, deals, and information.
The mass production that came in the wake of industrial revolution, achieved democratization of access. From there we travelled to mass customization. And what we are now heading towards is uber-personalization.
Digitally empowered consumers are trending toward indulging their desire for unique, customized products and services.
This means that the "one size fits all" model for products or services is definitely out of date.
Imagine the possibilities. Customers could walk-in to stores enabled by consumer grade devices based on technologies such as 3D printing and have an experience that is entirely personalized!
Retailers need to able to serve up uber-personalized experience by offering – curated content, personalized offer and promotions, item-to-item collaborative filtering to offer shopping suggestions in real time, pushing personalized offers onto a customer's mobile phone.
3. Clienteling.
Today, the store associate is right at the end of the value chain, and has very little information or tools at his or her disposal to create an engaging customer experience.
This situation is very similar to the airline business where the crew, which spends the maximum time interacting with customers, has the least information about them.
Airlines today are addressing this by enabling their crew with customer engagement solutions. We believe moving forward, store associates will coalesce into two specializations – customer-facing associates providing increasingly sophisticated customer experiences and fulfillment-centric associates, enabling complex delivery options.
Store associates will necessarily need to empowered with information on their mobiles about the customer, such as profile attributes, transactions and interactions, likes and dislikes; along with analytics-driven recommendations on up-sell and cross-sell, in-depth product information, previous customer feedback, and other relevant information.
Companies like Manthan are helping retailers with such functionalities by equipping store associates with a mobile/tablet device that combines, for example, inventory management, in-store operational analytics, walkie-talkie functionality, mobile POS capability, the ability to recommend up-sell and cross-sell through clienteling applications and connectivity to a receipt printer.
4. Collaboration with Customers.
The Consumerization of Technology means that customers, not retailers, are shaping and will continue to shape, the future of retailing.
This implies that retailers will have no choice but to collaborate with and include customers in the innovation process. In this regard, collaboration is not merely soliciting and managing customer feedback on customer service issues. Nor is it just about tapping into collaborative influencing techniques, such as crowdsourcing to gain customer feedback through the 'wisdom of the crowds'.
To win the retail future, the retailer's innovation process will have to dramatically involve way to leverage the human propensity for creating and co-creating, which consumers, through technology, are tapping into more and more.
Retailers can achieve in by including customers in initiatives such as product design, marketing campaigns, product launches, price and demand discovery, and viral marketing.
Manthan has taken a large part of its product portfolio onto cloud and has created a SaaS engagement model for its core customer – the retailer. This shift, which Manthan calls Switch On, is a further example of its interests in the consumerization of advanced technology.
Where Consumerization is taking us
The recent Gartner 2015 Magic Quadrant for Business Intelligence and Analytics Platforms elaborates extensive on how the market is undergoing a fundamental shift.
In the past decade, BI and analytics investments were always IT-driven. Analysts and information consumers created reports which were pushed to business users. Now, however, we see that business users are the ones driving analytical purchases, and demanding interactive styles of analysis and insights.
IDC forecasts the traditional analytics business to be worth $59.2 billion by 2018. And A T Kearney pegs big data, software and services at $114 billion by 2018. Remove the word 'traditional' from the equation and add 'user-friendly' and you know why Manthan is focusing on Consumerization of Analytics.