26 March, 2021
Ha Long Bay: One of the 7 Natural Wonders of the World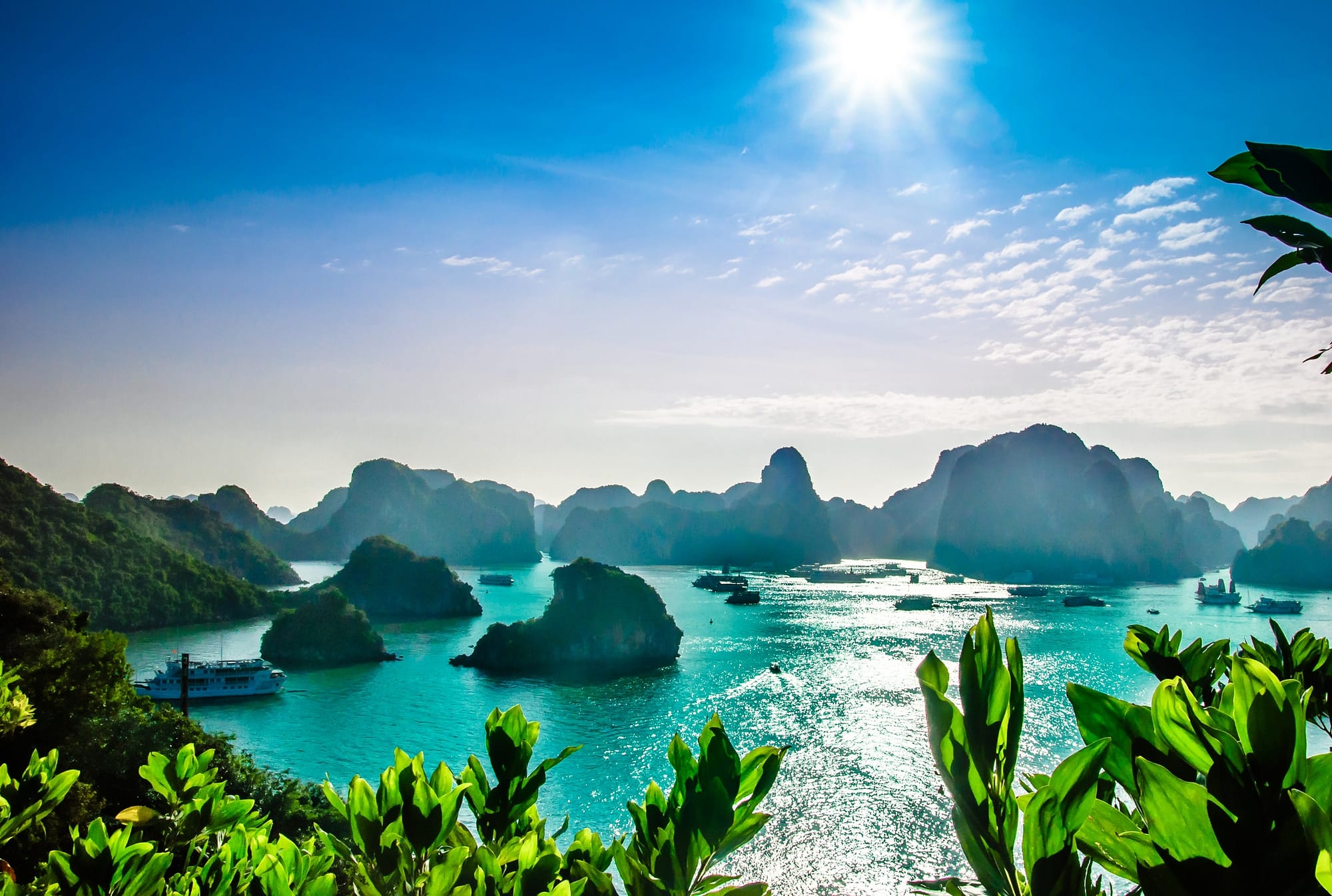 The Jade Emperor in Heaven was worried. The people of a country called Vietnam on Earth were being invaded by northerners. He directed a Dragon family to descend to Earth and fight alongside the people. The Mother Dragon and her children fought a ferocious battle and annihilated the invaders in an epic blaze.
The place where the action took place was Vinh Ha Long (Where the Dragon Descends to the Sea), or Ha Long Bay, as we know it. Giant emeralds appeared in the bay (actually the teeth of the dragons) and created an impassable barrier to discourage future invasions.
The mother dragon and her children never returned to the heavens and lived on amongst the Vietnamese. Folklore and legends are an essential part of life for the Vietnamese. Almost every hillock, stream or lake has a legend, and gives the people an avenue to connect with other worlds.
So, here I was in the Gulf of Tonkin, aboard a Cessna Grand Caravan, along with ten other passengers, gaping in wonder at a profusion of jagged limestone pillars jutting out from the bay, in a seascape unlike any I had seen before. The flight lasted for about 25 minutes only, but the ethereal quality of the panorama below will last me my lifetime.
The Ha Long comprises of over 1600 islands and islets, mostly uninhabited by humans since the dawn of time. This entire area along with the contiguous Cat Ba Archipelago has been designated as a UNESCO World Heritage site since 2014. This is the most active tourism destination in Vietnam and the fragile ecosystem here needs strict vigilance to keep it untrammelled.
I took a leisurely two-day cruise through this tropical vegetation-capped columnar islet world and visited a few prefixed hotspots. Hiking to the top of Titov Island was fun, though a tad crowded. I did not sign up for parasailing or kayaking; instead, I gorged on the sumptuous Vietnamese spread on board. I went around Cat Ba Island on rented bike and did a spot of snorkelling in a hidden bay.
There are 59 discovered caves within this marine invaded ecosystem. I visited the Sung Sot Cave (Surprise Cave): its two chambers are lit up with coloured lighting. The cathedral-like ambience becalms the senses.