2 April, 2021
Nha Trang: Where Waves of History Meet at a White Sand Beach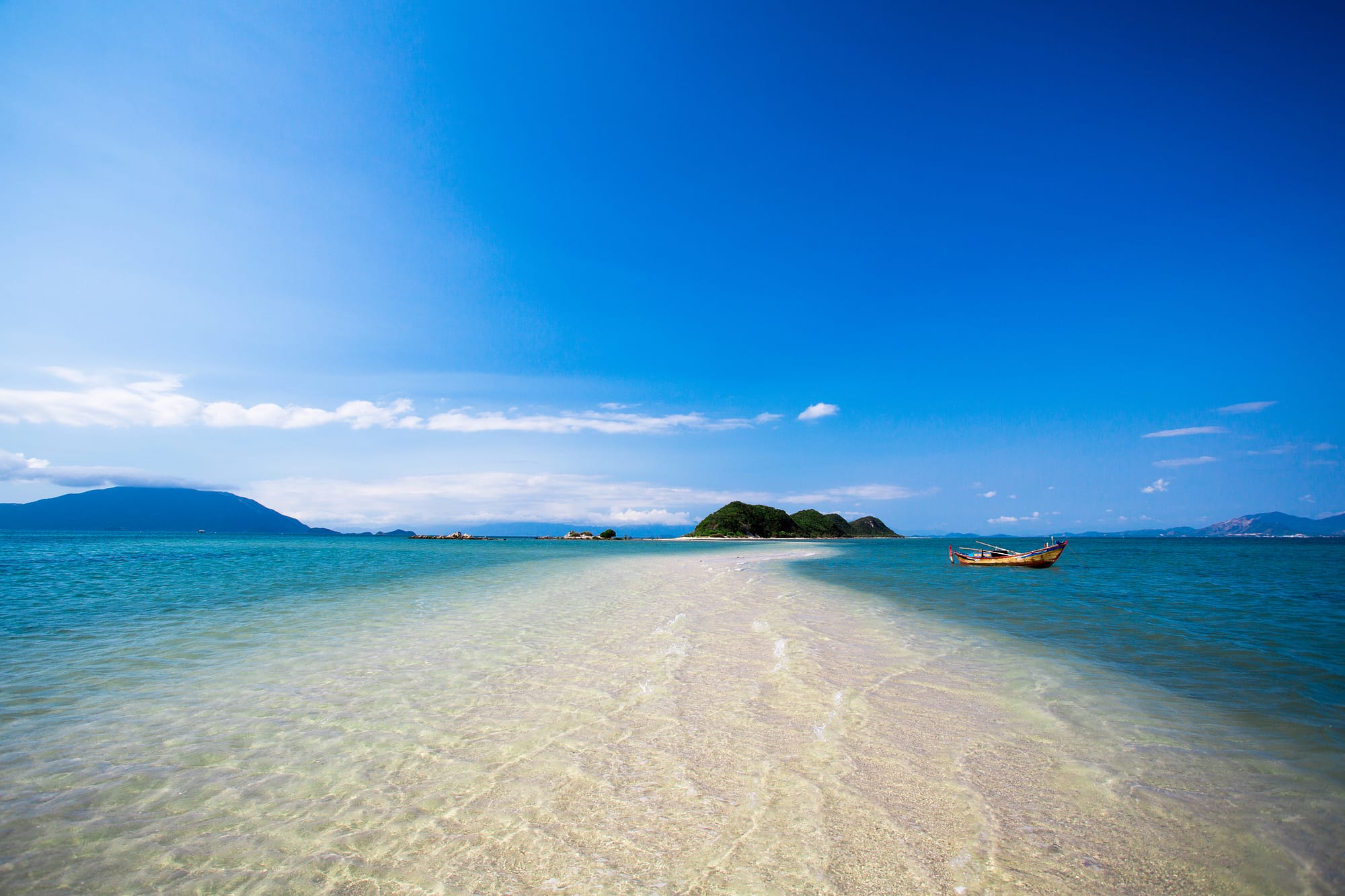 The crescent shaped white sand beach separating the turquoise rush of waters from the curvilinear edge of Nha Trang is the takeaway shot that will remain with you. A quiet coastal nook it is not; it is a modern city rising up along a bay with high-rises and sculpted gardens hiding bistros and shopping arcades at every turn. It is more cosmopolitan than any other Vietnamese city and a popular tourist epicentre.
While some guidebooks call it 'Riviera of the South China Sea', which is a bit tacky, one cannot deny the beauty of this town located at the estuary of the Cai River. The blue waters harbour thriving reefs swarming with marine life, and a colony of 19 untouched islets dot the gorgeous seascape.
What provides Nha Trang some historical gravitas is the Po Nagar Cham Towers temple, built between the 8th and 13th centuries. It is a reminder of the independent land of the Kauthara, a Champa kingdom, which ruled southern Vietnam for much of its early history. Po, the goddess of the temple has ten arms, an obvious throwback to the Hindu goddess Durga. The brick architecture is simply beautiful.
I took a short bus ride to the nearby Long Son Pagoda, founded in the late 19th century. Colourful dragon-heads, made from glass and ceramic, welcome you. I did not climb 152 steps to the statue of Buddha seated on a lotus; this giant white statue can be seen from almost anywhere.

I visited the Thap Ba Hot Spring Center for a mud bath. The mineral laden mud is warm, but quite thin and silken to the touch, and a 45-minute dip is quite rejuvenating. Singular tubs, or larger enclosures are available for gambolling with friends.
Alexandre Yersin was a French bacteriologist who lived in Nha Trang. His home is now a museum, just beside the Pasteur Institute, which he helped found in 1895. I saw an amazing short film on his life, and scanned some letters, photographs, and scientific instruments on display. A lifelong Pasteurian, he discovered the vital plague-causing bacterium which helped bring it under control.
In the evening I walked along the curve of the white sand beach, all six kilometres. Only the distant swaying palms awaited my arrival.