24 March, 2021
Saigon: War and Remembrance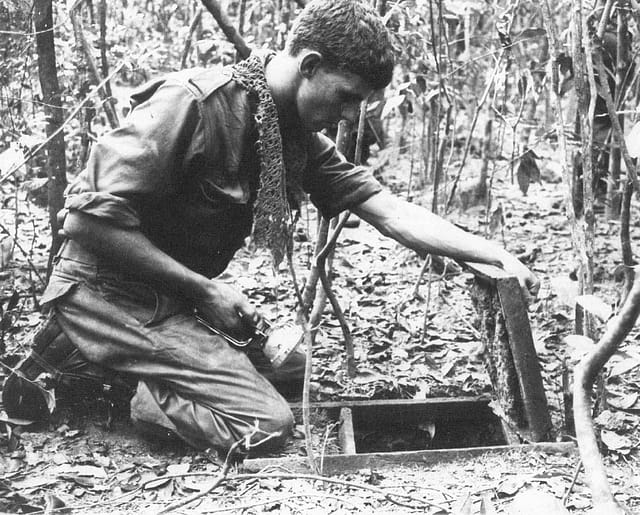 I went into the Vietnam Coffee Republic to grab a quick breakfast. I ordered a poached egg croissant and cà phê bạc xỉu which is the grandaddy of sugar rushes: Robusta coffee, a healthy dose of condensed milk and ice. My Saigon guide was already downing his second expresso, trying not to look agitated even though the caffeine was kicking in. The Vietnamese swear by their coffee and the myriad French patisseries in Saigon are just a cupcake away from each other.
This morning the War Remnants Museum was on my itinerary. It's a complex of buildings with a walled yard displaying military equipment and defused ordnance. I recall seeing a Huey helicopter, a Patton Tank, a BLU-82 (Daisy Cutter) bomb and F-5A Fighter.
Inside, themed rooms display the brutality of war. The tiger-cages for political prisoners are sordid. Graphic photography of war atrocities (My Lai Massacre) and of the catastrophic effects of chemical warfare (Agent Orange), napalm and phosphorous bombs benumb the senses. War photojournalist, Bunyo Ishikawa's images are as haunting and heart-rending as they are real. The story is one-sided, as most national war museums are all about, but that does not abridge the horrors of a long-fought war.
Next up was the Cu Chi Tunnels. Originally built by the Communists during the war of independence from the French, they were expanded by the Viet Cong (Communist supporters in South Vietnam) during the Vietnam War. Consider this: these tunnels linked Viet Cong bases over a distance of 250 kms (from Saigon to the border of Cambodia).
With aerial control in the hands of the Americans, communist guerrillas lived and proliferated in the underground. They built living quarters, ordnance factories, hospitals, bomb shelters, community kitchens and even music halls for guerrilla-troops' entertainment! Later, US forces and the South Vietnamese tried to flush out these guerrillas from their sanctuary. They sent in short statured soldiers (famous in history as tunnel rats) to detect traps or find enemy bases.
The war history, and the artifacts I witnessed, was indeed dispiriting. The next day I signed up for a two-day boating trip down the Mekong.