9 April, 2021
Mui Ne: Vietnam's Hidden Jewel By The Sea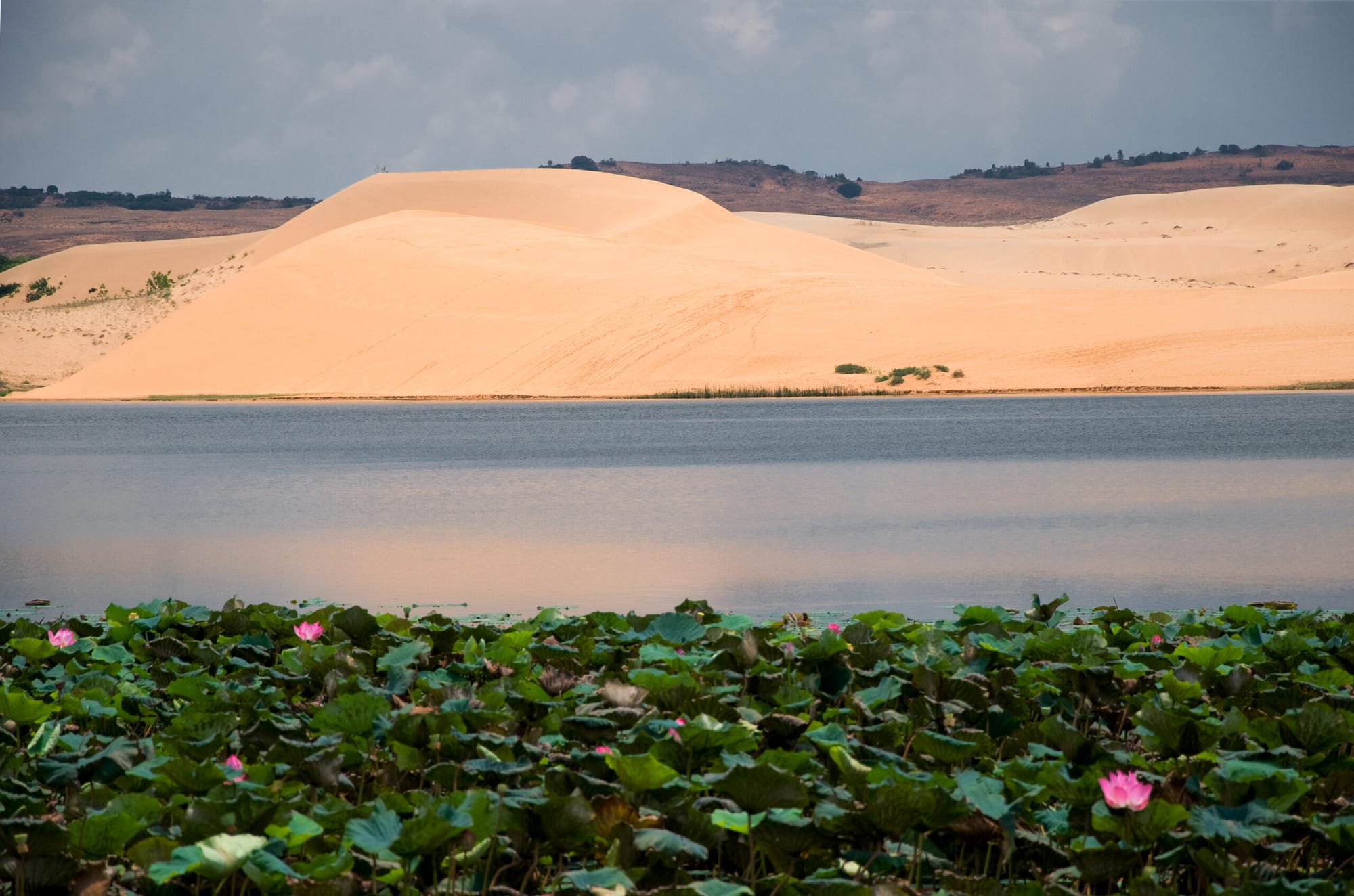 I was excited to board the early morning train from Saigon to Phan Thiet, the access point to Mui Ne. Once we crossed the Saigon River and sped past colonies of closely-packed settlements, we were scurrying through a cornucopia of plantations: coffee, banana, sugar cane, mangoes and rice fields.
After reading a few pages of a book, I tottered over to the dining car towards the rear of the train. It was romantic to be in a dining car, indubitably a colonial luxury: the noodles in broth and sweetened Vietnamese coffee cost me next to nothing, and was delectable.
From Phan Thiet City I took a ferry to my hotel in Mui Ne. This coastal area has 15 miles of beaches, and while the white sand at Ca Na is exquisite, the beach at the Fishing Village is compacted with the discarded shells of harvested crustaceans since time immemorial.
You can haggle for fresh catch, buy fish sauce (this place produces around 17 million litres of the best fish sauce in Vietnam), or look out at the bay where spectacular sunsets cajole the evening breeze to gently nudge an armada of yellow, blue and reds boats to sleep. If you can get up at 4am you can watch the boats head out again, and watch the sunrise over turquoise waters along foam-flecked white sand beaches.
The area from Phan Thiet to Mui Ne is a geographic anomaly. It has mountains, rivers, and sand dunes, all squeezed into a narrow band from the coastline. It's the only desert in South East Asia, with low rainfall and cool ocean breezes, which makes for a great tourist destination.
Adjacent to town, you can walk up the Red Dunes, formed from coastal sediment. The nearby Fairy Stream, a reddish coloured creek spawned from a mix of clay, limestone, and white sand run-offs is a becalming sight.
Slightly further, the White Sand Dunes (Doi Cat) area is spectacular, and has a Saharan hue at midday. While ATVs and Quad bikes abound as tourists are at play in the sand, an oasis shows off its blue colours down a slope. I walk through a tree-lined meadow and arrive at a serene lotus pond. I think it's a mirage but the splash of a heron's wings remind me that I am in my senses.