25 March, 2021
Hanoi: Where France Emerges in the East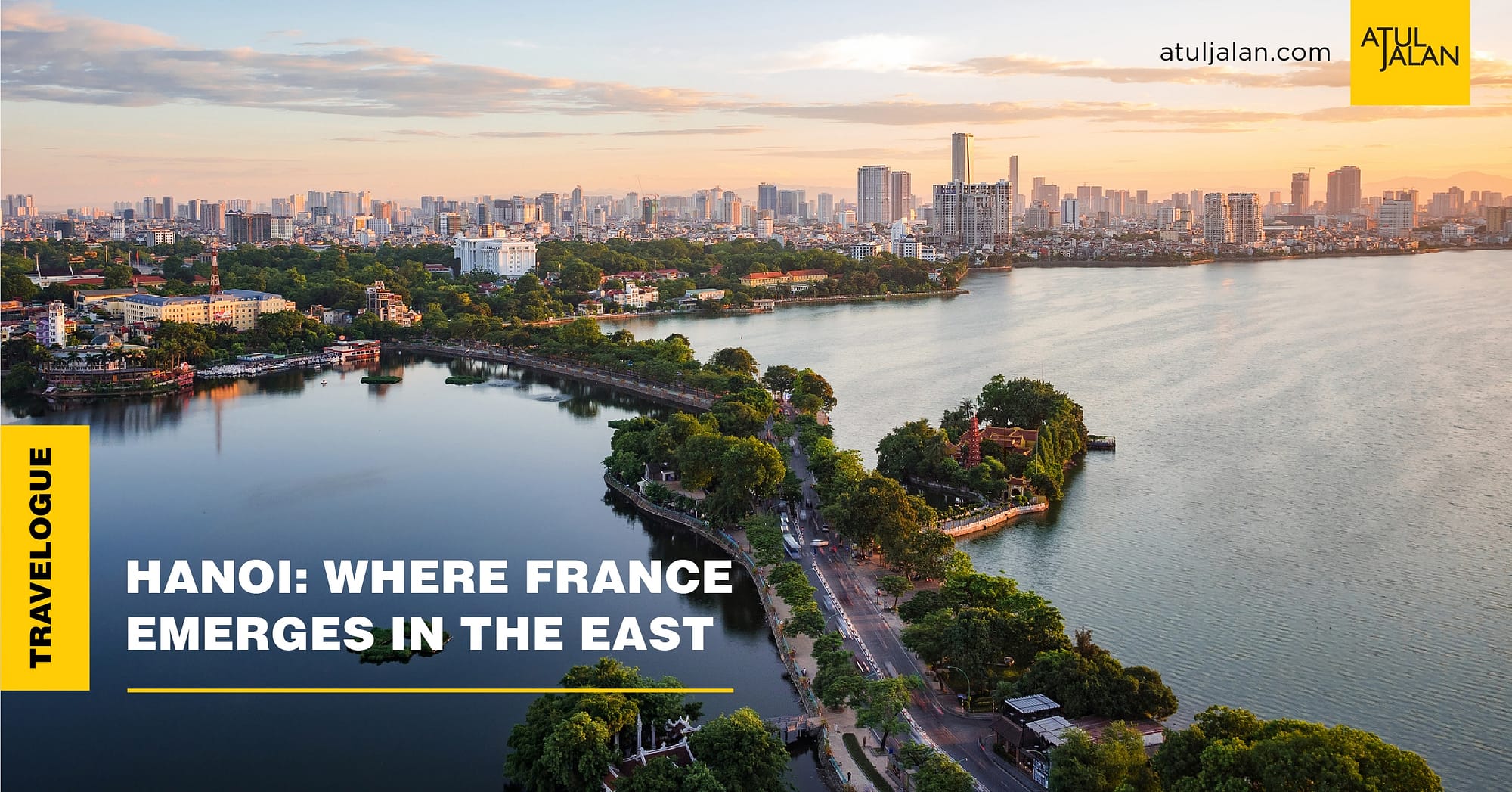 Hanoi is a thousand years old, but in 1010 AD it was called Thang Long (Rising Dragon). The first ruler of the Ly dynasty, Ly Thai To consecrated it as his capital. It was renamed Ha Noi (Between Two Rivers) in 1831 by the Nguyen dynasty. It again gained prominence during the French rule of Indochina – the area known as Tonkin.
Being a seasoned traveller to Saigon, I knew what to expect from Hanoi even though the two cities are tellingly different. It's a busy metropolis with backed-up traffic and the tyranny of motorcycles on the streets is not to be scoffed at. However, it also has leafy suburban areas, French colonial buildings and arcades, and tranquil pagodas and temples, and restful green spaces, especially the areas surrounding the numerous lakes within the city.
Since driving around is a bit of a nightmare I decided to shack up in the Old Quarter, in close proximity to the Hoan Kiem Lake which is the primary lung-space of the city. The Ngoc Son Temple nestled on a small island in the middle of the lake and accessible by a red wooden bridge is charming.
Most of my breakfasts were at the Note Coffee Hanoi, a four-storey coffee shop near the lake, and yes, it is plastered with a zillion Post-it notes from patrons over time. The egg coffee (a raw egg coffee dunked in sweetened coffee) has a Crème-Brulee bouquet to it. In Hanoi, the food is terrific, whether you fancy the French bakes or the Vietnamese Pho.
Another French legacy is the Long Bien bridge. It was designed by Alexandre Gustave Eiffel, the man behind Eiffel Tower and the Statue of Liberty. French architecture is showcased throughout the city but the standout ones are The Hanoi Opera House, St. Joseph's Cathedral, the National Museum of Vietnamese History and the Presidential Palace.
While the Tran Quoc Pagoda is the most ancient (1500 years) and revered, there is none more adorable a pagoda than the One-Pillar Pagoda. It is a must see; and there is an interesting legend surrounding Emperor Ly Thai To which led to its inception.
The body of Ho Chi Minh lies entombed in an eponymous Mausoleum. The building and premises are stately, reverential, and visit-worthy.